Posted by Tim Settle on 16th Jan 2020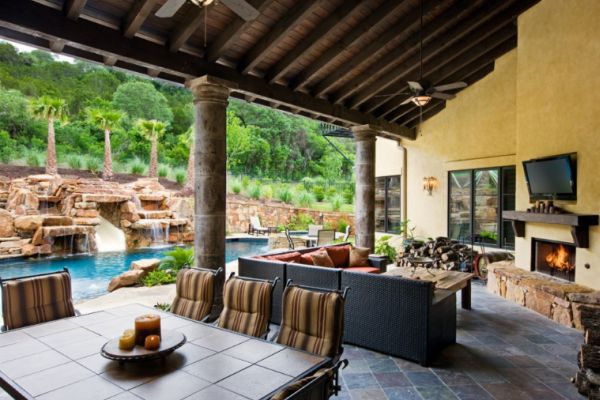 Planning the Perfect Outdoor Living Space
For many when they acquire a new home, their first concern with the exterior is developing that "curb appeal" but for most that newness eventually wears off. So what's the next step? Well for many its taking their landscaping to "the next level."
So here are a few ideas to help you get your yard where you want it to be.
Brainstorming

Outdoor features such as the fire pit, or an outdoor tiki bar may seem completely gaudy and unnecessary but here's the thing. They're also great fun. When creating a plan you don't necessarily want to consider budget, at least not at first. It can be important and fun to dream big. Look at your yard area like an empty canvas and feel free to consider wild ideas. An outdoor TV? A waterfall? What about a large scale train set the runs along the fence line? This what-if game can lead to some more practical ideas you may not have thought of, for example the waterfall may be cost prohibitive....but a koi pond may work.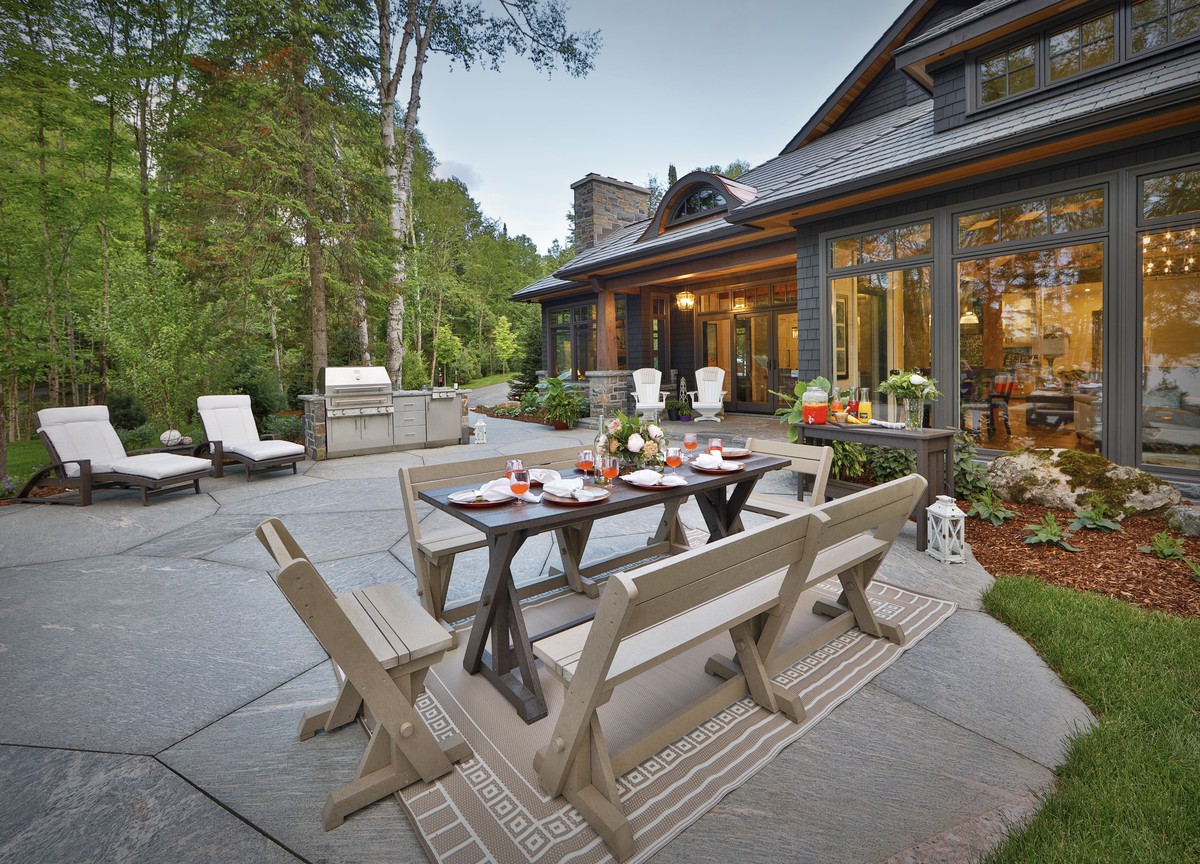 Organizing the Layout
For some looking at the yard as a whole may be a little overwhelming. It can be easier to divide the area into sections. Come up with an idea a quarter at a time, then see how it all looks together. A big mistake many make is not deciding on a theme or an overall look. Once you lay out the styles you want, and figure out the look as a whole, you can come up with a strategy for putting it all in place. For example if you are planning an outdoor kitchen area, you need to consider piping, electrical, and gas lines before building a deck.
Planning for Privacy
A big part of outdoor living features is privacy. After all, you don't want to put so much work into developing an amazing backyard living space just to have the neighbor's kids ride their bikes through the yard on their way home from school, or to have a raccoon set up shop in your outdoor cooking area. So for the sake of safety, privacy, and to help keep noise down both from and for your neighbors...outdoor lighting and fencing can be key. Lighting can be easily overlooked at first but of course you want your friends and family to be able to see at night. Many make the mistake of saying, "I don't need lights, we're using a fire pit." only to stumble in the dark after putting the fire out at the end of the night. Fences act as an obstruction to intruders and help keep possessions safe – both inside and outside of the home. They can also be very decorative and pleasing to the eye.
We hope these tips help you in your path to developing the perfect outside living area for you and your family, and of course Atlanta Post Caps is there to help with your decorative cap and lighting needs.