Tips On Decorating Your Fence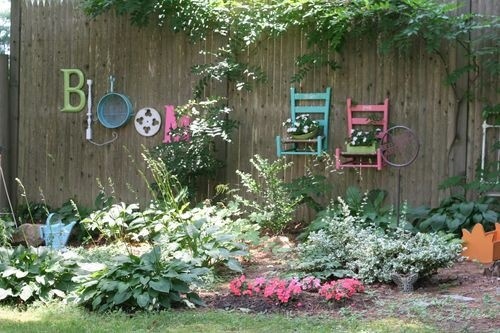 We all know the practical benefits of fencing, but have you considered using your fence as an artistic outlet? Here are a few ideas on how to use your fence line as a canvas for creation!
Murals: One of choices for fence decoration is using the space as a literal canvas for painting a mural. Maybe a nice beach scene, or a scene inspired by your favorite film. One surprising source of inspiration could be graffiti. A quick google search can yield a ton of results from cities all over the world who have allowed graffiti artists to use their talents to create massive works of art on buildings rather than simply tag them with their names.
Birdhouses: A popular current trend is taking colorful homemade bird houses and using them as decoration on the inside of your fence. Many opt to create sort of a birdhouse neighborhood using several birdhouses on one wall of the fence rather than the traditional stark placement of a birdhouse here and there.
Windows and Mirrors: Another popular trend is re-purposing old or antique picture frames, windows, framed mirrors, or even old chairs and hanging them on your fence. This adds a rustic flair and is often seen in conjunction with a garden area.
Metal Fence Decor: The metal here is referring to the decor itself, not the type of fencing...Metal fence decor could be metal cit to look like butterflies, flowers, or anything you can imagine. One other practical use of metal decor is taking old tin cans and using them as mini planters for flowers. This keeps the plant close to the fence but also keeps the fence fairly well protected from moisture from the plant. And speaking of plants that brings us to.....
Vertical Garden Decor: Vertical gardening is a great use of space that again gives the benefit of greenery along the fence without adding damaging moisture to the fence itself. Like fences, vertical wall planters are available in a variety of materials including wood, vinyl, and metal so you can even have them match your fence!
Hopefully these ideas will help inspire you to make your fence stand out and become a key part of your yard!